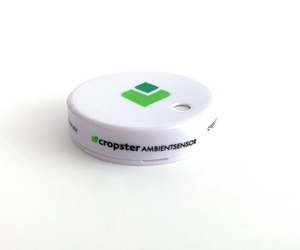 Take control of environmental conditions in your facilities that can impact your green storage and roasting. Monitor temperature, humidity, and pressure in real-time at your roastery or warehouse, receive alerts when conditions go outside of preset ranges, and attach that data to your roasts for later analysis.
AmbientSensors can be purchased individually and attached to an AmbientGateway so you can collect more data points in your space. You can attach as many Sensors to a single Gateway as long as they are within range.
Included:
1 AmbientSensor
IMPORTANT: THIS PRODUCT DOES NOT INCLUDE THE AMBIENTGATEWAY.